Residential and Commercial Safes
Our team carries a wide variety of safes designed to securely store your valuables at home or at your place of business. Come by and let us guide you in your selection of a residential or commercial safe that will perfectly meet your needs.
---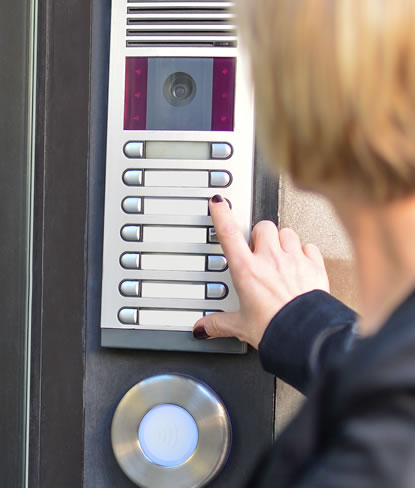 Residential and Commercial Intercom Systems
What is an intercom system?
An intercom is an internal telephone system that secures access to your home or business using a broadcasting network. Various models are available: standard intercoms, video intercoms, and even intercom systems equipped with an automatic door opener or locking mechanism. These intercoms are located next to the main entrance door and allow you to control access to the premises via an internal telephone system. More sophisticated models are equipped with a surveillance camera system.
Whether for your home or business premises, you will undoubtedly find at Serrupro Rive-Sud the intercom system to suit your specific needs. We will be happy to help you choose a mechanism that offers the best in terms of security. We carry several types of intercom systems :
Standard intercoms
Video intercoms equipped with a security camera that allow you to keep an eye on your home or commerce and all your prized possessions
Intercoms equipped with an automatic door opener mechanism
Serrupro Rive-Sud and its team stand out from the competition thanks to our know-how and technical knowledge, our competitively priced products and the professionalism of our service.
---
---